Want Performance? Fire a few of 'em.
In 1989 my boss fired me.
A couple of posts ago I bantered on about UN Peacekeeping and its $7 billion dollar budget for 2010-2011.  I was making some points about how its a budget which is relatively unexamined by the international media, civil society and policy wonks. As a result its impact is very likely weak, in the wrong direction, or right off the mark.
Recently my fellow PDT blogger Scott Gilmore, engaged in a blogging debate with Till Bruckner at Aidwatch, and the Transparency Extremist in which they had a short, sharp and interesting exchange about about the merits, and de-merits, of transparency and accountability in aid budgets. It got me thinking.
Frankly, alot of the argument was a bit semantic and it seemed to get me ending up back at the same thought – so what?  That's being a bit unfair but it still rang loud and clear in my little pea brain.  But it did make me think, and that is what I guess all of this is about.
What I was thinking about was, getting fired.
No one ever seems to get fired in the aid and peacekeeping business.  It would be exceedingly interesting to apply a zero tolerance policy in a pilot mission area and summarily fire people who just don't come up to scratch.  Kind of like, throw out the rule book of bogus performance reviews, professional back handers and snide office politics and just impose a Benign Dictator as SRSG with a mandate to sack – just like the below mentioned "Big Ed".  I would wager that performance goes a little "bionic" as a result.
I was 19 at the time that I got fired, and it had a lasting effect on me.  I was a general handyman at some flash little country club in Canada where I learned to sail.  I had a fortunate upbringing.  But I was still made to work. "Big Ed", was my boss.
One day I was cleaning the pool, and "Big Ed", sidled up to me.
Big Ed:  "Ed, I have decided that we're gonna have to give you the sack."
Me: "Ed, huh?  Why?"
Big Ed: "Its just not working out Ed."
Me: "What do you mean Ed – its not working out? When are you going to sack me?
Big Ed: "Its just not working out Ed, your gone, as of this minute, your last pay cheque is in the office."
Regardless of the rights or wrongs of me getting the sack, there was a clear and direct correlation between performance (real or perceived) and being employed. Later on, my father looked at me as if I was the biggest idiot around, and I was laid low.  I made sure I got a new job pronto.
Being fired was a powerful incentive to make sure performance is up to scratch.
In the decade or more that I have been working in the development / peacekeeping business I have never seen anyone fired.  I have seen people steal money, commit other acts which would land them in jail at home, let alone ordinary stuff like not show up for work weeks at a time – and they never get fired.    Moved up, moved over, very occasionally moved down – but never shown the door.  Well that's not entirely true – I remember one person being escorted out of her office down to the main doors at the UN Secretariat building in 2005.  But that was over politics – not performance.
Just a few days ago I received an email from a friend of mine who works in a major peacekeeping operation. The email told me that a certain unit in the mission (along with UNDP) is just about on the cusp of receiving another multi-million dollar tranche of funding. This unit has been roundly criticized for non-performance by its own staff members, its mission, policy wonks the world over, and the host Government.  But rather than giving unit the axe the powers that be look like they want to give it a big cash injection. The boss of this unit likes to tell people how "concerned" he is about the future institutional development of his target sector – but is likely breathing easy now that he possibly has many more idle years of being "concerned" fully funded.
I wanted to do this when I read the email – but it would get me fired.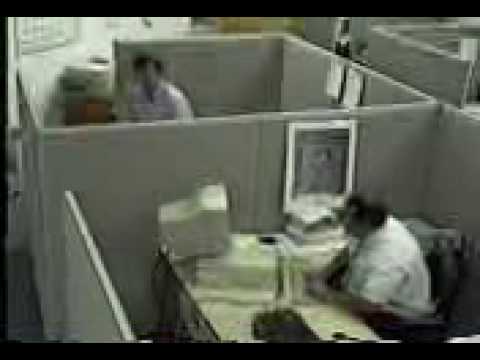 I bet the boss of the unit in question would get some stuff done if he thought he might be fired.  Then again, when he thought he was going to get the axe last year – he angled his way into a semi-job offer in Somalia. However, in the end he was not fired, imagine that!
Geez – and some people get fired just because their wife is a porn star.  The issue was not his job performance!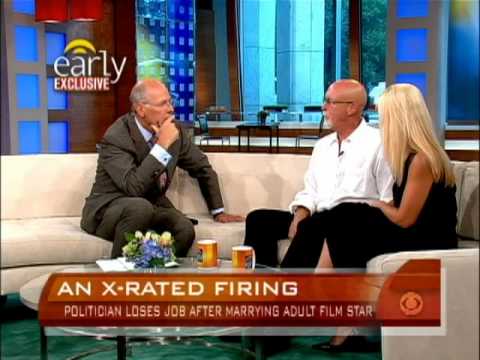 Then again now that I put my mind to it, an old boss of mine got the "can in Afghanistan" (fired from UNAMA) not so long ago for picking a political fight. Then again he was playing politics – so it was not really that much about performance, although I guess at his level politics is performance.
Another boss I had in UN HQ in New York once mused how impossible it was to contemplate his under performing colleague ever being removed from office.  He noted that it would only happen if the 37th Floor office window in the UN Secretariat was opened (yes they actually open), and he were to agree to "walking the plank".
One UN boss told a mate that "that the reason why no UN  'chief' ever tried to discipliine their staff/pull them up on being useless was  because the grievance procedure was so long and bureaucratic that it was too  much work to do."  Certainly the UNPOL in this video were never disciplined for watching their "students" give a hiding to an unarmed and non-violent protestor.
Wouldn't it be fun to pilot a SRSG with a Hatchet Mandate?  But some SRSG's need the hatchet themselves, unless of course they get the "ratchet" and a move up the ladder.
For those of you inclined to report bad performance in the UN here is how you do it.  Although the boss recently quit in frustration that the rules were being undermined by her boss himself.
Ok my rant is over, thank goodness.  Had I not written this, my computer might have been smashed up, and Scott might have had to fire me.
Tags aid reform, peacekeeping, performance