Bringing some sex appeal to the aid industry
A few years ago (actually, over a decade ago), I was in the old and infamous Dili Club on the beach in Timor, talking to a Californian woman working at the UN mission.  She was telling me about her screen play.  The story was about a heroic young doctor who finds love and conquers inner demons while saving starving children and dodging bullets in Africa.  When she finished her elevator pitch, I rolled my eyes, turned my back, and ordered another beer.
You'd have done the same thing, right? Because, hey, we're the real deal.  Real aid workers don't believe in happy endings with perfect windswept hair and orchestral soundtracks. No, we turn our nose up at this "Hollywood bullshit" and sneer when George Clooney rocks up with his Raybans, some sat photos, and the Vanity Fair photographer.  The mere presence of Sean Penn in Haiti is enough to get us in a snit (although, you'd think in Haiti we'd have more pressing things to worry about.)  We've even played to the cheap seats here on the PDT blog by providing a satirical flow chart for celebrities who "want to help"
So, like you I'm sure, when I saw the promo for Off the Map, I rolled my eyes, cleared my throat, and began to rant about this "Hollywood nonsense which glamorizes and trivializes a serious and nasty world blah blah blah." In my morning paper, the synopsis made it sound even worse:
"Six doctors will go to the ends of the earth to remember the reasons why they wanted to become doctors in the first place"
or
"Lily is half Emergency Medicine Resident and half Girl Scout, which is the perfect combination for La Clinica Cruz del Sur. Whether she's climbing on ziplines or catching coconuts, Lily will do whatever it takes to save her patients, even if it means risking her own life."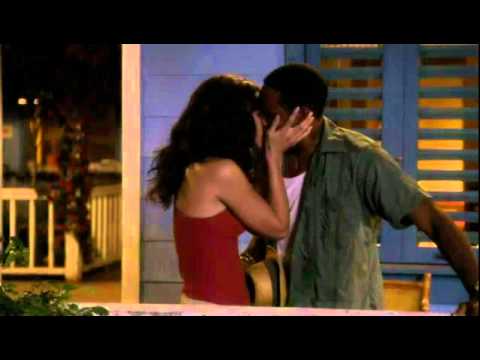 (By the way, ziplines? Has anyone ever seen a zipline used in an aid mission? Anywhere?)
But on the walk to work, I began to think about it, and I changed my mind.  I may never watch this show, but I'm glad it exists.  Here's why:
The biggest problem facing aid and peacekeeping? Human resources.  Way too few genuinely effective and efficient people work in the industry.  As anyone who has needed to staff up in an hurry knows, finding the right person at the right time is very very hard.  This is a supply problem. Smart people are not joining this labor market in the same numbers that they are Wall Street or Main Street.  If shows like this can add some glamour to the industry, and as a result more people consider it as a career option, then this is a good thing.  In fact, it's a great thing.  And I really am not that worried about motivations.  If a brilliant young engineer joins the UNDP because he mistakenly thinks there'll be ziplines and babes, fine. What matters is that he's joining the labor pool and bringing his badly needed skills to the field.
The second reason why this show is good news for the aid industry? Donor attention.  Individuals tend to be very generous while Anderson Cooper is reporting from the tarmac of the latest disaster zone.  But, giving quickly drops off as the story moves off the front pages.  If they are gently reminded that the world is a mess, that there are good doctors out there trying to change that, then it's possible they'll reach into there pockets a little more frequently.
And, if the show runners at ABC want to really do some good, they should make a plug for MSF or another MercyCorps at the top and bottom of each show with an SMS number to make instant donations.  That would be good karma for those Hollywood bastards, no?
There you go. My kinder, gentler strawman: Off the Map is good for the aid industry. Tear away.
Tags ABC, Aid Effectiveness, Haiti, Human resources, Off the Map, recruiting, Sex Appeal, staffing, SWEDOW, ziplines