Down with people
I gave a speech last week that was either a great hit or a tremendous miss, depending on how you look at these things.  During the Q&A, I got so angry at a point being made by a member of the audience, that I was actually shouting at him.
The issue that had me so worked up involved a well-known NGO that specializes in sending volunteers oversees.  In my speech I went on a jag lambasting their latest endeavor and as it turns out, one of the staff members was sitting in the second row.  To his credit, he stood up and challenged me. But I've had this conversation so often and this, unfortunately, was the last straw, so I snapped.
The fact is I'm not a fan of volunteers going overseas for four reasons.
You get what you pay for. Volunteer staff are never as effective as paid employees.  Yes, please, regale me with tales of the group down at the local church who get together every other Sunday to sew dresses for poor African girls. But let me ask you this: If you lived in earthquake country, would you rather your kids went to class in a school built by volunteers, or one built by certified, paid professionals?
Volunteers are actually expensive. Sending a group of bankers and lawyers oversees to help out at an orphanage costs money. How much?
Vaccinations: $50 Silly khaki safari hat with solar powered fan in the brim: $30 Airline ticket: $1800 Layover hotel in London $300 Minibar at layover $50 Meals: $600 Travel Insurance: $80 Transportation to and from airports: $100 Accommodation in the field: $400 Opportunity cost in lost wages or used up vacation $2000 Total Cost: $5410
You know what the orphanage could do with that money? A helluva lot.  And a helluva lot more than the happy volunteer is going to do while they are there.
Don't tell me it's "about the kids". I hate that line. Some self-satisfied volunteer comes back from Africa and instantly changes their Facebook profile photo to one of them holding a smiling black child, ideally staring adoringly up into the face of the white in shining armor.  Later on they corner you at a dull dinner party and tell you how it was hard work, and something of a sacrifice because you were originally planning on going down to Palm Springs for some golf this spring, "…but you know, it's really all about the kids." NO NO NO NO! It's about you. It's about you beginning to realize that at 55 you've got precious little to show for your time on the planet except for an ex-wife, a daughter who won't talk to you, a four-year-old Mercedes, and a membership to the third most exclusive golf and country club in town. So you decide to volunteer in the hopes that you'll be fulfilled.  It's not about the kids. If it was never about the kids. If you thought for a second it was about the kids you'd man up and mail a $5410 cheque to the orphanage.
There's  a good chance you're just taking a job away from someone who needs it. Let's say that orphanage needs a new dormitory.  Every year a pile of volunteers comes in from Chicago, so they wait until the annual influx, give them hammers, and let them pound away.  If the volunteers had sent money instead, the orphanage would have been able to hire a local construction company. But now, the local carpenter has no work and the orphanage has a crap dormitory (bankers from Chicago aren't the best with a hammer).
Now there is a big caveat to this.  If you actually have a unique skill that is actually needed and there is no one there who could deliver it, then yes go. But this caveat is limited to very few folks. Doctors, engineers, and eye surgeons, for example.  (And no, teachers aren't in this group. You want to help?  Send money to teaching colleges to create more and better local teachers.)
I tried to get these points across in the Q&A after my speech.  I'm afraid I just came off like an angry ranting maniac. Which is fine. Because on this point I am.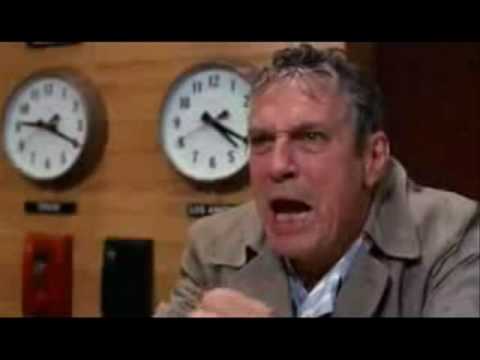 Tags Aid Effectiveness, aid spending, impact, local economic impact, NGOs, volunteers, waste