Help! They're cutting foreign aid…
It's budget season again in Washington.  And again it reminds me of this Looney Tunes skit: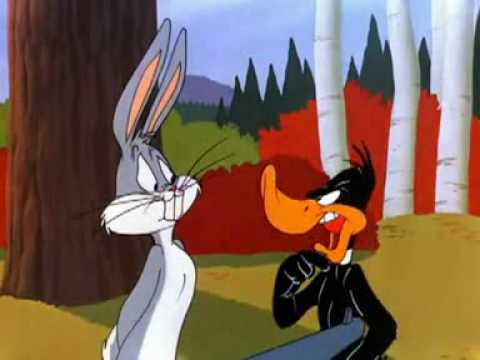 Congress as Bugs, outwitting and outmaneuvering the aid world that is Daffy.
As soon as President Obama handed over the 2012 federal budget to lawmakers this week we heard the belt-tightening howls "slash spending."  One of Congress's main targets: USAID, and, more generally, American dollars funding foreign assistance programs.  With the U.S. national debt at $14 trillion that was bound to happen.  Yet, somehow, the aid community is once again aghast, scampering around, screaming "Help!"  We have the flurry of "reasons cutting foreign aid would be wrong," the counterpoints that there isn't much to cut, and the arguments that aid is vital to "America's national security."
This last point is of particular interest.  Aid as national security.  Political instability is born out of economic uncertainty.  I've always believed it.  That the aid world has is less convincing. I was, however, taken by this Oxfam report entitled "Whose Aid is it Anyway?" It says that the lines between aid and national security, or rather defense, are "blurred."  And that's the problem.
"When the military tries to get involved in the development world, people don't understand," said Shannon Scribner, humanitarian policy manager at Oxfam America. "It would be like NGOs trying to build convoys or security parameters." (quote taken from Laura Rozen's Politico blog)
Fair enough.  But without the military, many in the aid world could not operate in conflict areas.  More importantly, talking about whether aid is or is not a national security matter doesn't make it more effective.  It's avoiding the matter.  The matter is: most aid efforts are largely ineffective.  There is far more waste than there are results.  Getting aid organizations to focus on results is a matter that deserves an entirely separate post.  Maybe that's the same point Congress is howling about?
Tags Aid Effectiveness, aid spending, donors