From "Independence", to "Aid" Activism.
This story travels from Dili to Monrovia – with stops in Juba, Port-au-Prince, Kinshasa, Freetown and other tough places along the way.
It starts with Timorese independence activists in the 1970s. That's when Timor-Leste was invaded and occupied by Indonesia. For 24 years independence activism was a way of life for most Timorese.  After a violent referendum they got their wish in 1999. The activism that got them there has not, however, disappeared. Instead, it is increasingly being directed towards "aid reform."  As recipients of the highest levels of international assistance per capita in the world, the Timorese know a lot about aid. Here's Timorese President Jose Ramos-Horta on the subject, on the country's 10th anniversary.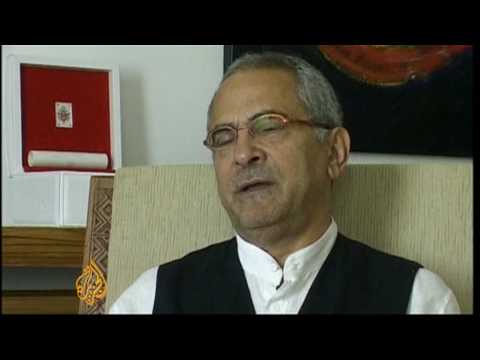 In fact the Timorese are becoming something of a "hub" in this matter.
A few days ago I had the privilege of attending an important commemoration in Dili. It was an event hosted by the lead grouping of pro-resistance Timorese students in Indonesia (RENETIL – Resistencia Nacional dos Estudantes de Timor Leste) during the occupation.  This group played a key role in "internationalising" the Indonesian-Timorese conflict between 1988-99. Based on a shared and tough history they remain well organized to this day.
The meeting made me think about Timor-Leste's history of building, sustaining, and directing networks designed to achieve change.  It made me think of the g7+, and the "aid reform movement."
The "g7+"  consists of a growing number of aid recipients states (such as Burundi, Chad, Republic Democratic of Congo, Nepal, Liberia, Solomon Islands, Sierra Leone, South Sudan and Timor-Leste). With a global footprint the g7+ is a grouping of post-conflict and fragile states that came together in 2009 with a view to presenting a common front of "aid recipients" positions to donor countries on how to best maximize efforts to reform the aid industry in line with the Paris Declaration on Aid Effectiveness. This is being conducted in the framework of the International Dialogue on Peacebuilding and Statebuilding.
The first meeting of the g7+ was held in Dili, Timor-Leste in 2010, resulting in the Dili Declaration.
The second meeting was held just last week in Monrovia, Liberia between 15-16 June 2011.
From PDT's point of view, we were very interested to see concrete action from the Dili Declaration. In particular, that that the declaration called for "in-country joint reviews of the impact of development partners?" That is, consider how procurement procedures affect the local economy and whether there is hope for a "Timor-Leste First" policy? It seems there may be.
I strongly suggest you read "Background Paper on the Use of Innovative Aid Instruments in Support of Peacebuilding and Statebuilding" which was produced for consideration at the Monrovia meeting.
Some sexy pull quotes from this document are:
Make a "New Deal" with fragile states to adopt policies and procedures and increase the speed and flexibility of aid to fragile states. Donor countries should identify a group of fragile states where the risks of the return to conflict are so high and the needs for rapid development are so great– and that a set of standard changes or exemptions to normal aid regulations/practices – such as those recommended in this paper – should be applied. The types of policies that would come under this "New Deal" could cover the whole gamut of aid policies covered by the International Action Plan such as different procurement procedures; greater use of country systems (with appropriate additional safeguards) and stronger mutual accountability and transparency processes.

Donors should also develop simplified procurement arrangements for use in fragile states. This might involve using national procurement rules, with appropriate international oversight, for all procurement other than very large contracts procured through international competitive bidding.

All major donors should be required to deploy senior procurement staff with appropriate levels of delegated authority in all g7+ countries. Similarly, donors should deposit 5% of their annual aid programme in a Conflict Prevention Fund24, from which the government could borrow to fund urgent disbursements for conflict prevention activities, within 48 hours and without requiring donor approval from capitals.
What most people don't know is that the significant driving force behind all of this is in fact Timor-Leste.  With its newfound petro-wealth it is funding some of the activity of the g7+, and its Secretariat is currently housed in the Aid Effectiveness Unit of the Timorese Ministry of Finance. You can contact them via – g7plus.secretariat[at]gmail.com.  A chap by the name of Helder or Leigh will likely respond to you.
As the Chair for the g7+, Timor-Leste will lead the g7+ Fragile States 2011 Summit in South Korea to ensure that the results of the survey on the Fragile States Principles are aligned with the Paris Declaration on Aid Effectiveness. The Timorese continue to punch above their weight.
Oh yes, I will let you in on a little secret.  In their spare time, the Timorese also support with real resources too, the independence movement of the Western Sahara.
Tags Afghanistan, Aid Effectiveness, aid reform, g7+, impact, Juba, Liberia, local economic impact, NGOs, Procurement, Timor