Spending for Impact
This is a guest post by Tom Murphy, who blogs at A View From the Cave. Welcome, Tom!
Plenty of people drink coffee, wear shoes and use laptops. Why not find ways to turn spending into impact? Ethical consumption has taken a newer form since the launch of Project (Red), one-for-one products like TOMS, and vendors such as Starbucks selling responsible products.  The basic idea is to add a second bottom line to a product that will provide a social benefit to a targeted group of people.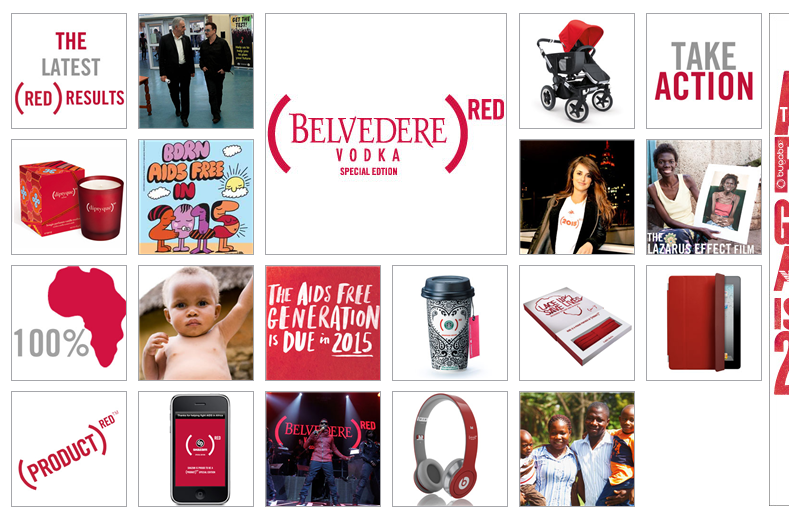 Implicit in these campaigns is the increase or continuation of current levels of consumption. For a child to get a pair of shoes, individuals must go and buy a new pair of TOMS shoes repeatedly. This presents the idea that buying stuff will save lives in a way that makes consumers feel good about their purchase. "Buy (Red), save lives. It's as simple as that," says Project (Red). What each model wants the consumer to feel is that they are part of a movement. TOMS directly calls its one-for-one model a movement and Starbucks lets you join their movement by buying a reusable travel mug.
An argument is often made that people will spend money on the goods anyways, so it might as well have an impact beyond the profit of a corporation. This sounds nice, but it is a way of not looking further into the established models of corporations and consumerism. The debate over profit and non-profit in poverty alleviation is expansive, but I am uncomfortable with the idea that some sell poverty in order to make a buck.
The movement idea is designed to distract consumers from the complete purpose of the campaign. The three examples of (Red), Starbucks and TOMS vary greatly. (Red) makes the additional money by offering slightly different products at a higher cost. The consumer pays more for a (Red) Dell Laptop than a regular one with additional money largely going to support the Global Fund. TOMS does the same thing by selling a product at a higher value in order to generate profit and funds to pay for its donated shoes.
Assuming that these are products that the consumer already wants to purchase, the model convinces them to spend more than the value of the product in order to achieve a social benefit. I believe that consumerism can be leveraged far more effectively than the ways in which these three 'movements' have set forth.
One such way is to support local markets and industry. This can be accomplished by the direct purchasing of local goods or by supporting organizations that do their work by sourcing goods locally rather than abroad. A direct injection of money into a business in Kenya will help that business become stable, grow and eventually add more jobs. In doing so, it will support families who can then improve their local businesses.
This can all be done while getting your desired product. For example, TOMS has ventured into the sunglasses market by offering a product that looks just like Ray Ban Wayfarers. Fortunately for you, Urban Outfitters offer a similar style in many colors and patterns for about $20 compared to the $135 pair for TOMS. With that additional $115, you can support a local eye clinic or NGO that addresses eye care. You will have a fun pair of sunglasses, look good and have an even greater impact.
For a product like coffee, local investment is even easier. Find your favorite type of coffee that supports local farmers and use the leftover money to support an organization that you like. It feels good to know that a simple act can impact the lives of people on the other side of the world. Why not make your impact as significant as possible? Rather than getting swept up by the latest fad movement, use the money you saved to support local business and job growth.
Tags buy local, coffee, consumption, TOMS shoes