The Building Blocks of Transparency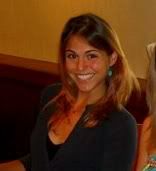 This post was written by Taylor Steelman in Haiti.
With all the shocks that Haiti has endured, rebuilding the country depends – literally – on a strong construction sector. Construction may well be the most important sector in Haiti in the years ahead, which spells big opportunities for Haitian businesses to capitalize on donor-financed projects.
Peace Dividend Trust in Haiti already has more than 560 registered firms in construction and renovation on its online marketplace. But as PDT has seen everywhere we work, some very real issues prevent international organizations from purchasing from local businesses. Buyers have trouble finding such businesses, and the local firms in turn have trouble with the formal procurement process. Add to that a variety of issues involving capacity, quality, cost and convenience and you see the magnitude of constraints that stand in the way of increasing local procurement.
But what are these issues in reality? Everyone working in Haiti has a hypothesis about what constrains local procurement. Some are misperceptions, others are rooted in practical problems that seem very real indeed.
To avoid working off assumptions, PDT in Haiti has decided to go straight to the source. This summer, we are conducting a survey of 500 Haitian construction businesses, as well as major international buyers to see what the real issues are, if and how they can be overcome, and how PDT or other actors can help.
To prepare for these conversations with buyers, I've been tasked with trying to learn what donors are buying and how much they're spending. In researching various organizations' purchases, I've made a few interesting discoveries.
First, understanding how and what an organization buys is not easy. Sometimes you can glean bits of information from media pieces such as when a project to build transitional structures used tools purchased from local hardware stores. While you can usually find the summary of an agency's main projects, it includes few details on how much each item costs. When you're really lucky, you can find a project  budget breakdown and some materials costs. These are good examples – plenty of others publish almost nothing about how they're spending donor (or taxpayer) funds.
But then, a few exceptions stand out like a data junkie's promised land. From my search so far, the UNOPS (UN Operations Services) and the IDB (Inter-American Development Bank) websites are beacons of transparency shining through the fog of aid-spending obscurity.
The IDB's procurement portal shows you procurement notices, procurement plans, projects in execution, and completed projects, easily sorted by country. It's a little clunky in places, but overall quite informative. Most exciting for us, you can search for awarded contracts by nationality of the firm. Using the IDB's numbers, you see that they purchased nearly $100 million from Haitian firms between January 2010 and June 2011.
The UNOPS site is glorious in its abundance. It enables you to filter the database with all projects by country and project and see a list of every awarded contract by supplier, supplier nationality, funder, date, contract ID, and value. It takes some time to sift through and it is cumbersome to aggregate the numbers, but with a little patience you can find, for example, that for the $5.3 million shelter project funded by the European Commission, UNOPS spent $933 789 on Haitian firms between October 2010 and June 2011. That makes up about 22% of this project's contracts. This is one of 26 projects that UNOPS is executing in Haiti and represents just 5% of all committed project funds since 2010.
Even for people interested in development, published procurement data is about as dry as "aid effectiveness" can get. But there is good reason to care about the transparency of foreign aid, not only because donors have made fancy pledges to increase it, but because it should make aid work better. These public spending data are a revealing embodiment of those nebulous themes.
In fairness, until recently the standard for data collection and publication has been low. So what I'm seeing in Haiti might be less of a poor reflection on those organizations with little public data than it is an example of how some organizations – to wit, the exceptions, mentioned above – are making it easier to learn how and where they're spending money.
From the perspective of PDT Haiti, the more we know about how you purchase and what you need, the better we can help strengthen the ability of local businesses to contribute to the country's reconstruction… not to mention your program execution.
So high-fives to you, IDB and UNOPS. Other agencies would do well to follow your example. If you know of other great examples, please share! We'd love to give more virtual high-fives to organizations shining the light down the path of transparency.
Tags buy local, construction, Haiti, local economic impact, Procurement, transparency