The Emergent Continent Part 3 of 4: Smart Aid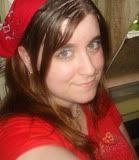 This is a guest post by Carol Gallo, who blogs at the UN Dispatch, and is the third of a four-part series.  (Here are parts one and two.)
The smart aid community has intercepted the received wisdom on development aid to change the way it orients itself with relation to beneficiary communities. Blogs, websites, and discussion centers such as Good Intentions Are Not Enough, How Matters, Tales From the Hood, Shotgun Shack, Stratosphere, Texas in Africa, A View From the Cave, Aid Watch, Find What Works, Throwing Down the Water, La Vidaid Loca, KM on a dollar a day, Project Diaspora, and many, many others all challenge the conventional wisdom and question the ways in which aid can be made more effective by listening and consulting with the people aid is supposed to help.
In November 2010, Villages in Action (VIA), presented by Project Diaspora, held its first conference in Uganda in response to the Millennium Summit held two months earlier. When heads of state and international diplomats discussed progress on the MDGs over wine and hors d'oeuvres in New York, they did so without inviting any of the poor people on whose behalf they claimed to be working. The keynote speaker of the VIA conference, village chair Ms. Milly Businge, represented 270 homesteads and over 1,000 people. She had no knowledge of the MDGs prior to the organization of the Villages in Action conference.
The smart aid camp has drawn attention to and greatly expanded on a point made by UNICEF in 2003 in its Human Rights Based Approach to Development Programming: "People who are poor constantly adapt and change their survival and coping strategies as the context changes and new information becomes available and understood. Because they engage in this process, it should be recognised that poor people are key actors in their own development—not passive beneficiaries of transfers of commodities and services."
This recognition is much more amenable to fostering entrepreneurship, investment, and growth than the traditional models. Smart aid sees development aid as providing assistance to teammates and equals rather than as benevolently donating resources to "less developed" people. The difference in attitude, characterized by a rejection of paternalism, does two things: it compels the development aid framework to afford poor people the respect owed to them, and it facilitates effective assistance by actively soliciting much-needed advice and input from beneficiary communities.
This meshes with the emergence of the Cheetah Generation: if information, ideas, and resources are flowing both ways horizontally rather than one way and hierarchically, all sorts of possibilities abound. Venture Capital for Africa (VC4A) is an organization that believes "entrepreneurship should be the main driver in Africa's economic growth" and "aims to connect innovative entrepreneurs (and their ideas) with access to knowledge, markets and capital i.e. mentors, business partners and investors." In "Rise of the African Entrepreneur," the founder of VC4A discusses the explosion in access to mobile technology in Africa and refuses to see African youth— an enormous percentage of the overall population— as part of the "problem."
Gillian Fox in The Guardian reported last month that half of Africa's population of 1 billion now has a mobile phone, "and not just for talking. The power of telephony is forging a new enterprise culture, from banking to agriculture to healthcare." In Nairobi, the tech incubator iHub serves as an open space for programmers to "grab coffee, create apps, find funders and build businesses," as Erik Hersman describes on his blog.
The open source platform Ushahidi, co-founded by Hersman and Kenyan lawyer Ory Okolloh, was inspired by Okolloh's creative combination of her blog and Google Maps to chart violence and other incidents in the post-election unrest in Kenya. The platform is now used to map trends all over the world.
In July The New York Times' Global Business pages painted an optimistic picture of post-revoltion start-ups and entrepreneurship developing in Egypt, and Tsega Belachew reported on the ICTworks blog that Google is eyeing Africa as "the next Internet hotspot."
All of this indicates contemporary challenges that are converging at the intersection of smart aid and international development on the one hand, and local economies and entrepreneurship on the other. The explosion of innovation in Africa represents an opportunity for smart aid to put into practice the principles it advocates. But if the smart aid approach is to be adapted, what does this mean for the current structure of the aid industry?
There is also a need to reframe the debate so that Africa is no longer seen as a Dark Continent in need of enlightenment or aid but as a rich resource of ideas, innovation, and human capital. This vision of Africa would recognize the utility of local solutions to local problems rather than solutions primarily formulated and implemented by outsiders, and would see such solutions as both more sustainable and more easily facilitated. These are great entry points for smart aid and local markets to work together.
The extent to which local innovation and entrepreneurship can be fostered in Africa will not only help solve African problems, but will help solve problems around the world. Harnessing the potential for smart aid to more effectively support locals at the same time it facilitates the flow of ideas outward requires a rearrangement of the relationship between the West and Africa from paternalism to partnership, a restructuring that is not limited to the aid universe.
The concluding post in this series will explore these challenges, discuss their implications, and suggest ways forward.
Tags #development aid, Africa, entrepreneurship, innovation, partnership, perspectives, smart aid