Best. Fellowship. Ever.
We've got a problem at PDT. We're very good at some things, like helping to create jobs, championing local entrepreneurs, and foosball.
But we're very bad at other things, like telling our story, the stories of the people we help, and karaoke.
And that's where you come in. We are looking for a journalism fellow. To be as accurate and objective as possible and to distinguish it from other, lesser fellowships, we're calling this one the:
"Best. Fellowship. Ever."

[Cue jazz hands]
Eligible Applicants: You. Especially if you are currently attending j-school.
Application Procedure: Do not send us an earnest cover letter. Do not send us your padded CV.  And please please please do not get your Mom to call us. Instead, upload a 60 second YouTube video explaining why you're going to be a great foreign correspondent.  Add the title "PDT's Best Fellowship Ever" to your video, and you're done. The successful applicant will have the charisma of Anderson Cooper, the story-telling prowess of Hans Christian Anderson, and the production skills of Wes Anderson: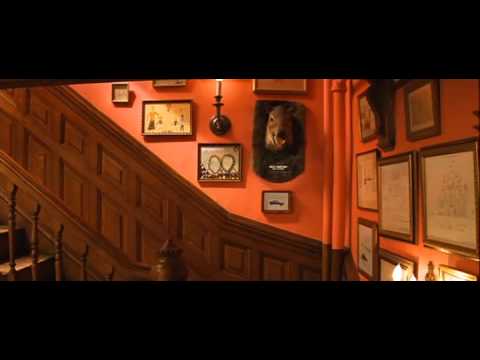 Fellowship Description: The successful candidate will be provided with a stipend and will be asked to perform the following tasks:
Plan and prepare for a 2-week foreign assignment covering PDT's work abroad. Working part-time and remotely with PDT staff, this phase will be wrapped up by late December.
Travel to PDT's country offices in Port au Prince, Monrovia, and Kabul. There our team will look after your logistics and accommodation, and help you arrange interviews with the local entrepreneurs we've helped, and the people they employ. Ideally, this will be undertaken between December 26th and January 9th. (You'll be spending New Years Eve in Kabul, sure, but on the upside you'll still get to be home for Christmas.)
Blog about your travels, the entrepreneurs you meet, and the things you see.
Edit and produce short video spots (30-90 second) based on these interviews, and…
Write a dozen 200-500 word pieces telling their stories. (To be completed, along with the videos, by February 1st, 2012.)
Application Deadline: Post your slick video by December 14th, and 2 weeks later you'll find yourself ordering a whiskey and singing karaoke at the legendary Gandamack Lodge in Kabul. It's that simple.